Things to Do in San Francisco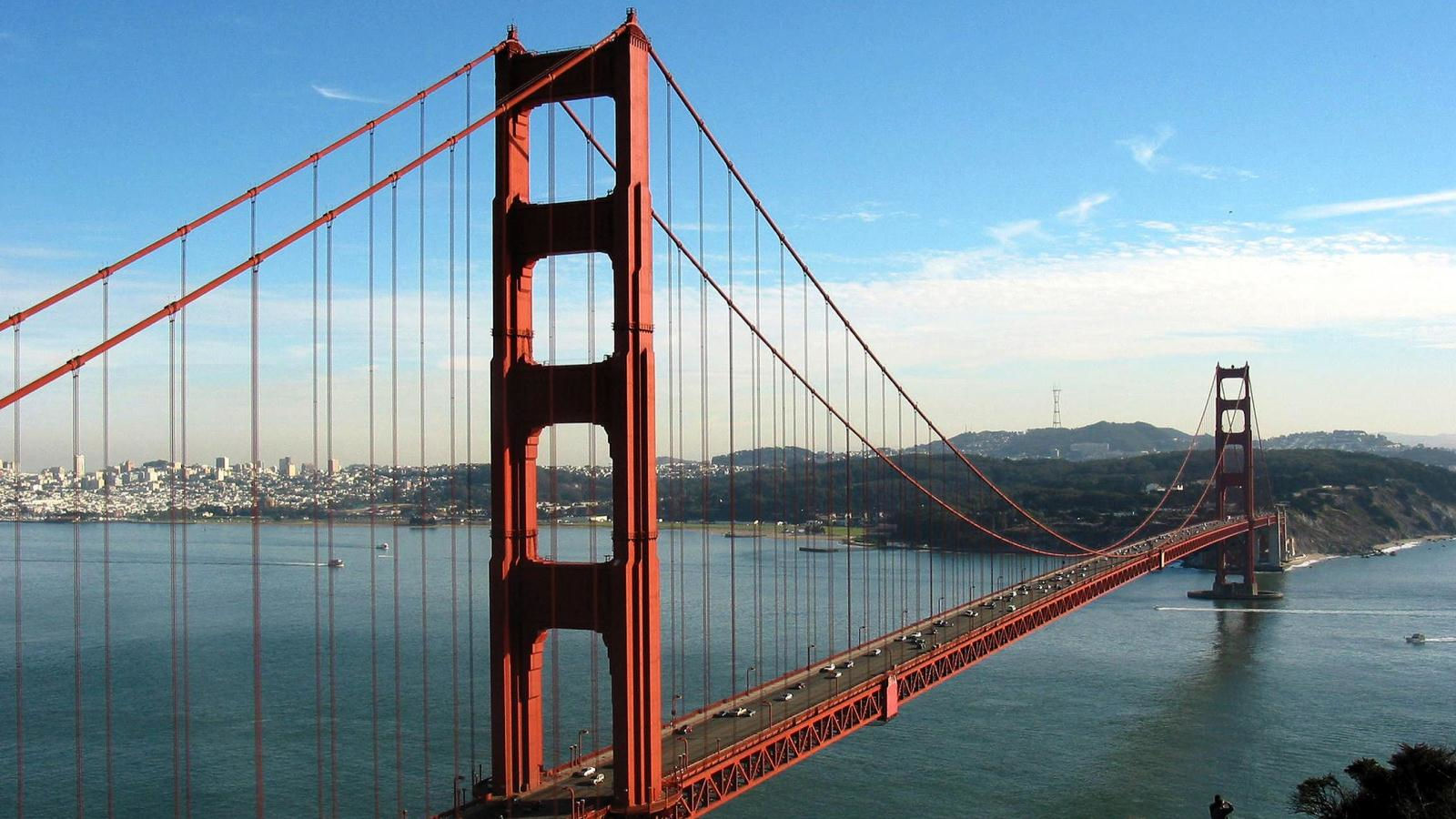 The St. Regis San Francisco enjoys an artful address, just steps from the top things to do in San Francisco. The Museum of the African Diaspora is conveniently located within the hotel, featuring the rich history of African art and culture. In addition, the renowned San Francisco Museum of Modern Art showcases noteworthy talent directly next door, and the new Jewish Contemporary Museum stands vibrant less than one block from the hotel. The financial district and Union Square's select stores are minutes away, offering a plethora of things to do in San Francisco. A brief stroll takes you to the hill-climbing delights of the city's legendary cable cars and the Golden Gate Bridge leads you to the bucolic charms of Wine Country.
Looking for more? Explore the top San Francisco attractions and discover all of memorable things to do in San Francisco.
Excursions and Activities
Presidio Golf Course
3.8 miles
Located minutes from downtown San Francisco, the Arnold Palmer managed Presidio Golf Course has earned a reputation as one of the nation's top public courses featuring an 18-hole, 72-par course in the scenic Presidio Park
300 Finley Road · San Francisco, CA - (415) 561-4653.
Golden Gate Golf Course
6.4 miles
Just 18 minutes from the hotel. The Golden Gate Golf Course is located within Golden Gate Park, this fun and scenic course offers a par three, nine-hole course, ideal for beginning golfers
Golden Gate Park, 47th & Fulton · San Francisco, CA - (415) 751-8987.
Sausalito
9.9 miles
Sausalito has been compared to the French Riviera because of its Mediterranean flair and breathtaking views. From San Francisco, you would travel by bus or car across the majestic Golden Gate Bridge to visit this charming waterfront community. It is also easily accessible by car ferry from Fisherman's Wharf or the Ferry Building on San Francisco's Embarcadero.
Redwood Highway 101 · Sausalito, CA
TPC Harding Park Golf Course
12 miles
Now a member of the PGA Tour's Tournament Player's Club network of courses, TPC Harding Park features an 18-hole, 72-par course, located in the southwest corner of San Francisco and surrounded by Lake Merced. Located 15 minutes from The St Regis San Francisco
99 Harding Road · San Francisco, CA 94132- (415) 664-4690.
Napa Valley
45.5 miles
Napa Valley is one of the world's premier wine growing regions. In addition to winery tours, visitors can also enjoy fine dining and shopping as well as take in Napa Valley's relaxed lifestyle and scenic location.
St. Helena Highway · Napa, CA
Sonoma Valley
52 miles
Enjoy Sonoma's rustic surroundings amidst the backdrop of a dynamic wine region that is home to award winning wineries, stately redwoods, magnificent coastlines, Infineon raceway, and plenty of shopping.
Sonoma Highway · Sonoma, CA
Local Universities
The St. Regis San Francisco is centrally located to many of California's top universities.
UC Berkeley - Located 12 miles from the St. Regis San Francisco Hotel, the University of California, Berkeley is recognized as a top public university in the country and offers over 350 undergraduate and graduate degree programs. 2227 Piedmont Ave., Berkeley, CA 94720-4206
Stanford University - Located 35 miles from the St. Regis San Francisco Hotel, Stanford University is located between San Francisco and San Jose in the heart of Silicon Valley. Stanford University is recognized as one of the world's leading research and teaching institutions. 295 Galvez St., Stanford, CA 94305–6104