San Francisco Accommodations
Rooms and suites at The St. Regis San Francisco range from Superior and Deluxe Guest Rooms to the Presidential Suite. All the luxury features of our San Francisco accommodation come together in a modern day interpretation of the St. Regis legacy in San Francisco. These rooms feature partial or expansive views of picturesque downtown San Francisco. Learn more about our San Francisco suites.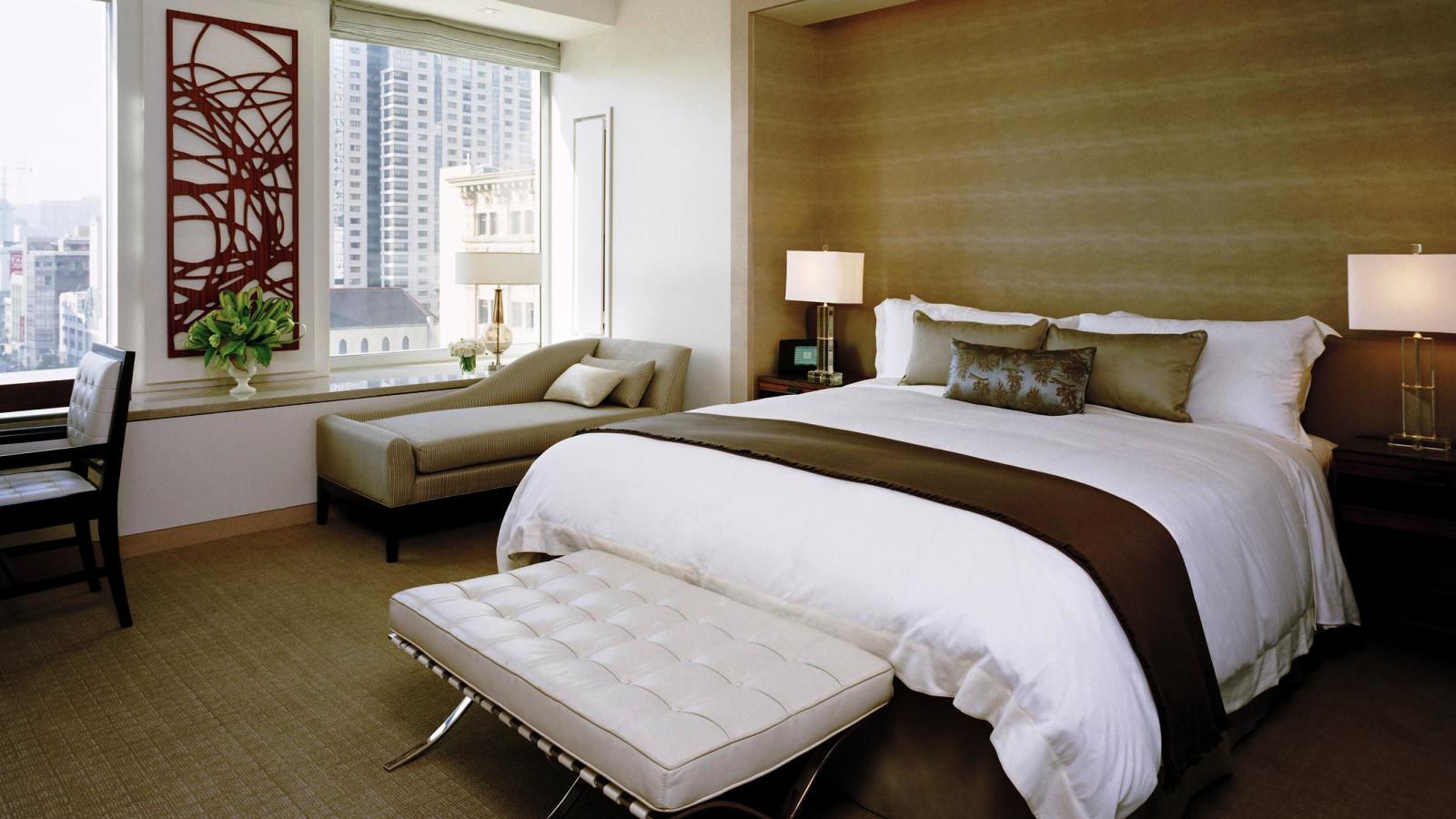 Superior Guest Room
Designed in a contemporary palette of soothing cream and white, Superior guest rooms provide a tranquil haven of comfort and elegance. Featuring partial views of picturesque downtown San Francisco and a generous 450-480 square foot layout, these delightful rooms are located on levels 5 through 8 of the hotel. Learn More >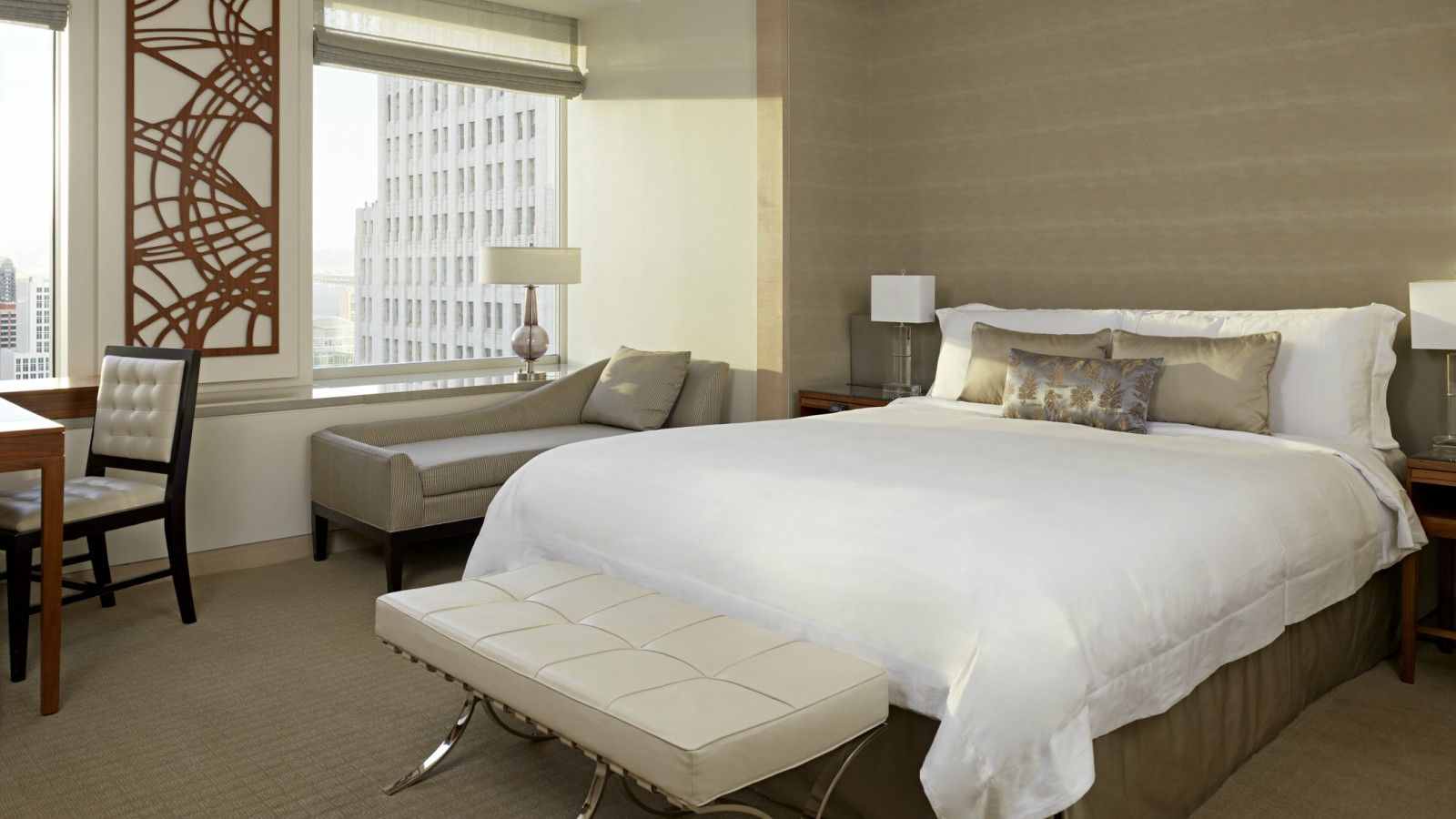 Deluxe Guest Room
A delightful aerie of elegance, our Deluxe guest rooms float above beautiful San Francisco. Ideally perched on floors 6-18, each generously proportioned 450-480 square foot room offers a thrilling view of the city. Learn More >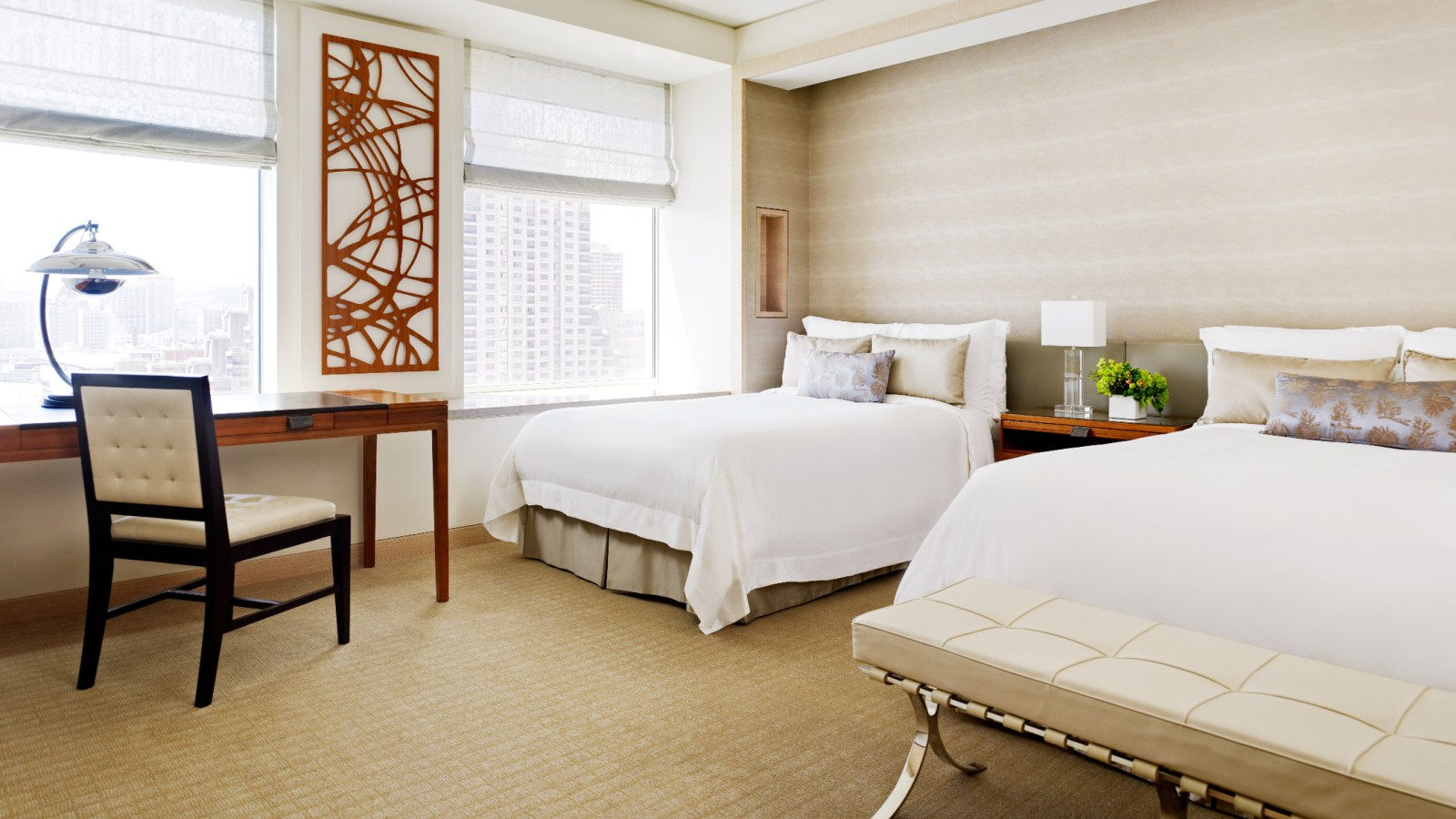 Grand Deluxe Guest Room
Feast your eyes on breathtaking views of the San Francisco cityscape from the expansive windows of our Grand Deluxe guest rooms. 450 square feet of graceful décor create a welcome haven of comfort and style. Grand Deluxe guest rooms are located on floors 7 - 20.
Learn More >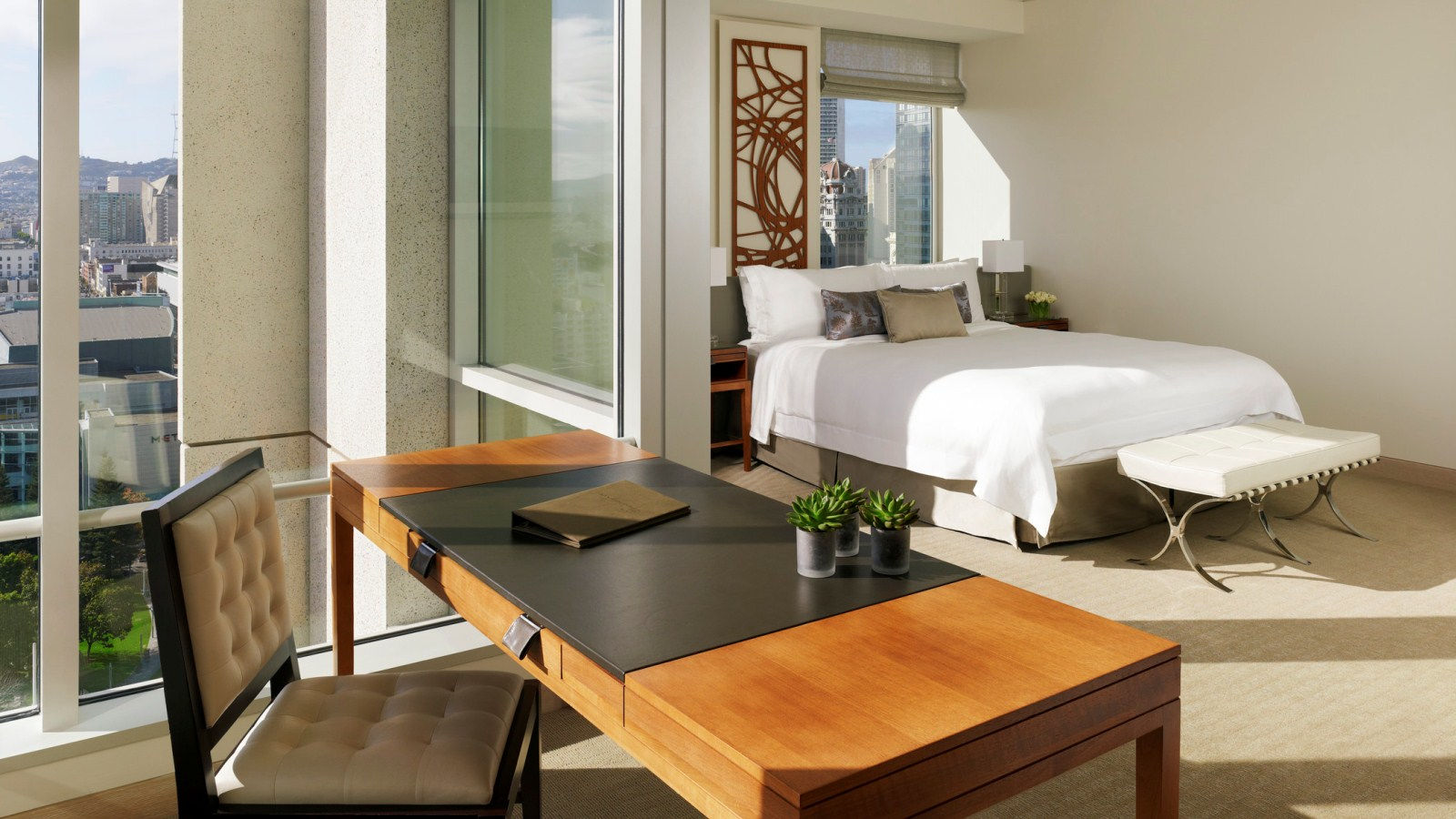 Executive Premier Guest Room
Experience the best in San Francisco accommodation in our Executive Premier guest rooms. Features amenities including state-of-the art 55" plasma televisions, bedside guest digital assistants, and wireless or wired high speed Internet access. The contemporary interior features the finest finishes, including Bella Crema marble and Mozambique wood doors. Learn More >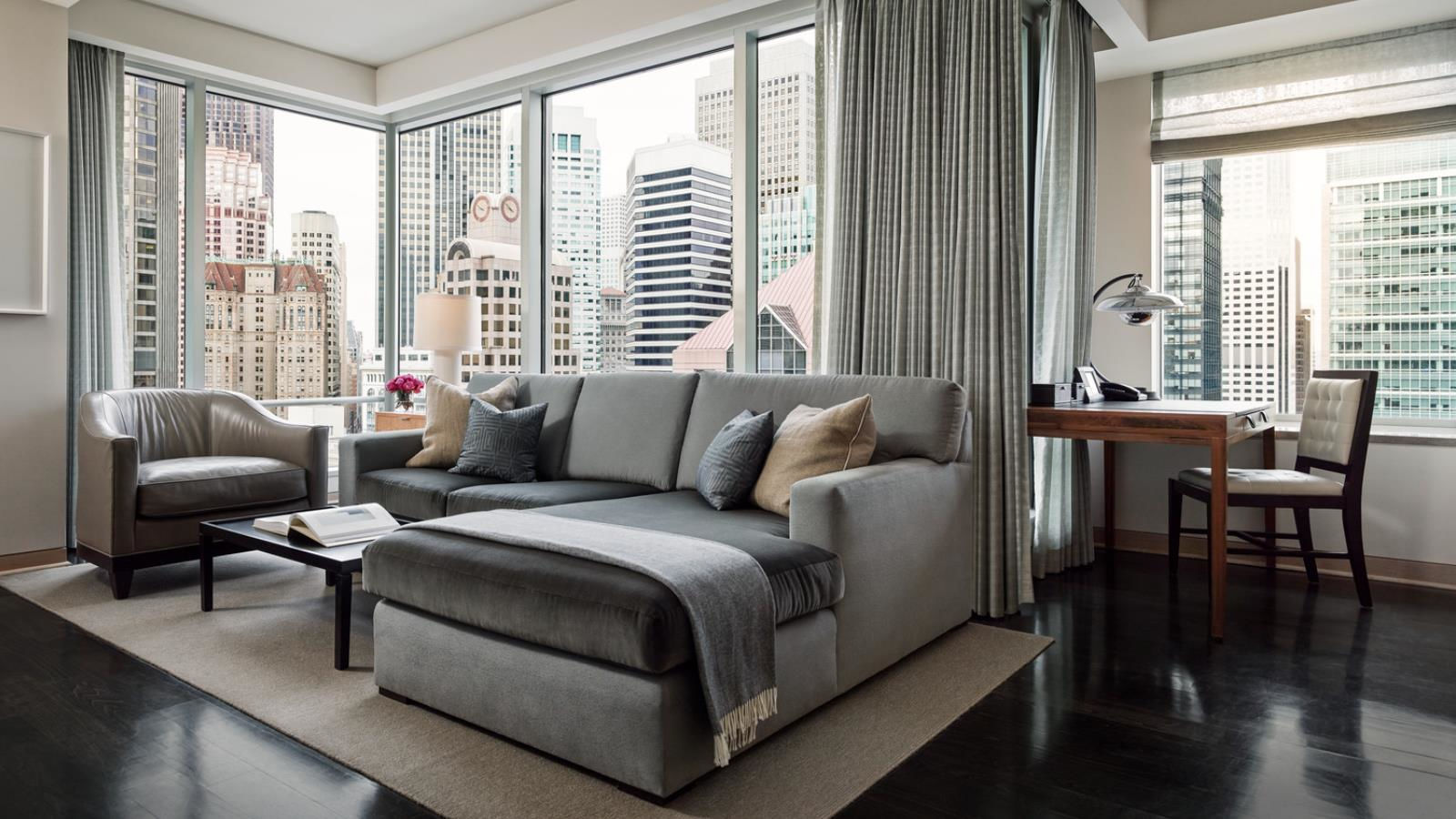 Astor Suite
Strategically located on the corners of every floor, every suite features sleek floor-to-ceiling windows framing the stunning views of San Francisco like a spectacular piece of modern art. Astor Suites embody 711 square feet of striking décor in an L-shaped layout with a separate living room and bedroom. Learn More >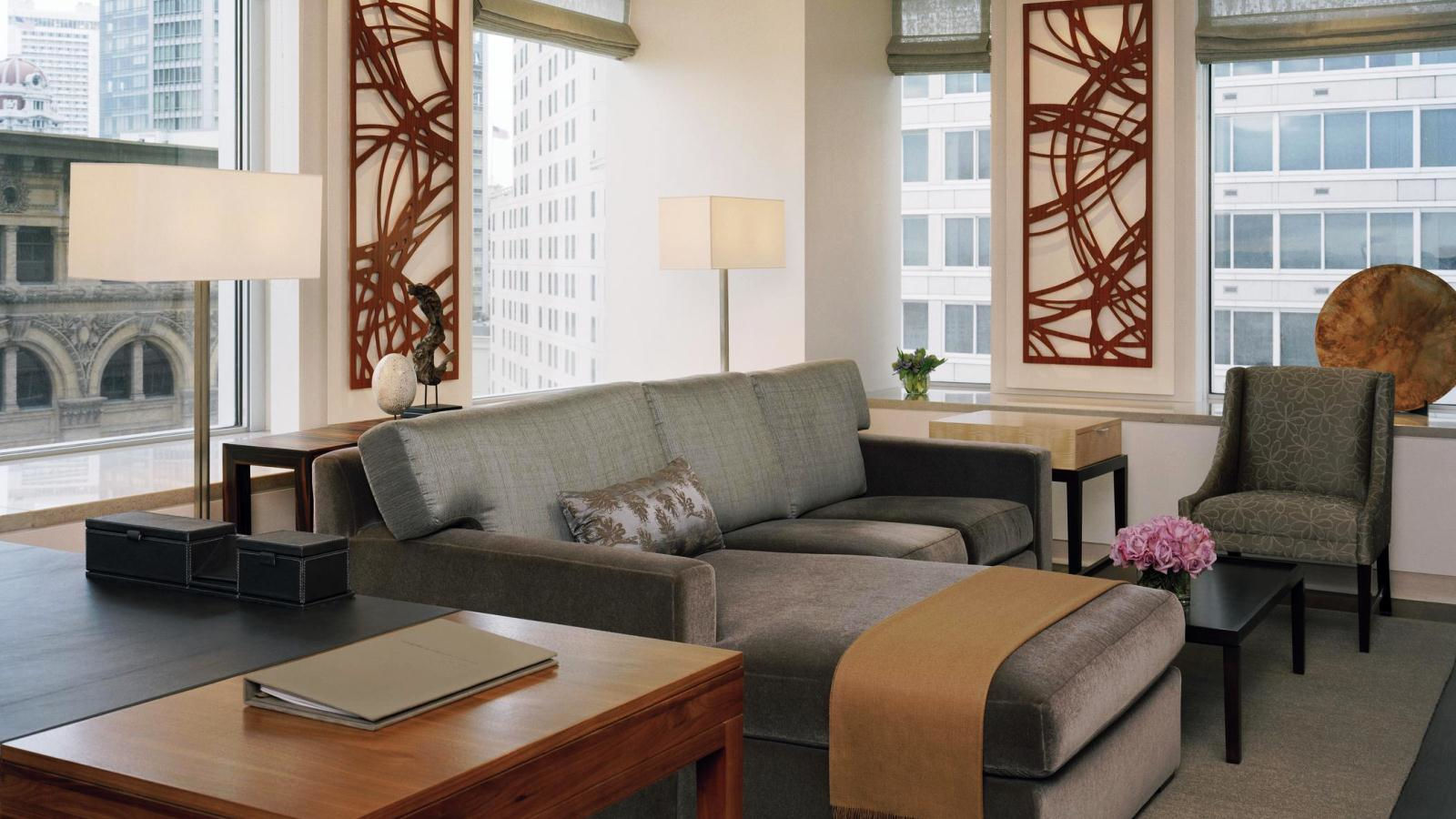 Metropolitan Suite
Featuring a spacious living area with fumed oak floors and giant windows with marble window seats. A slate-blue wall at one end of the room visually sets off the dining area, which has a table and seating for four. In the middle of the living area, a gray mohair-and-silk sectional sofa sits opposite a wall of white oak and 55-inch plasma-screen television. Learn More >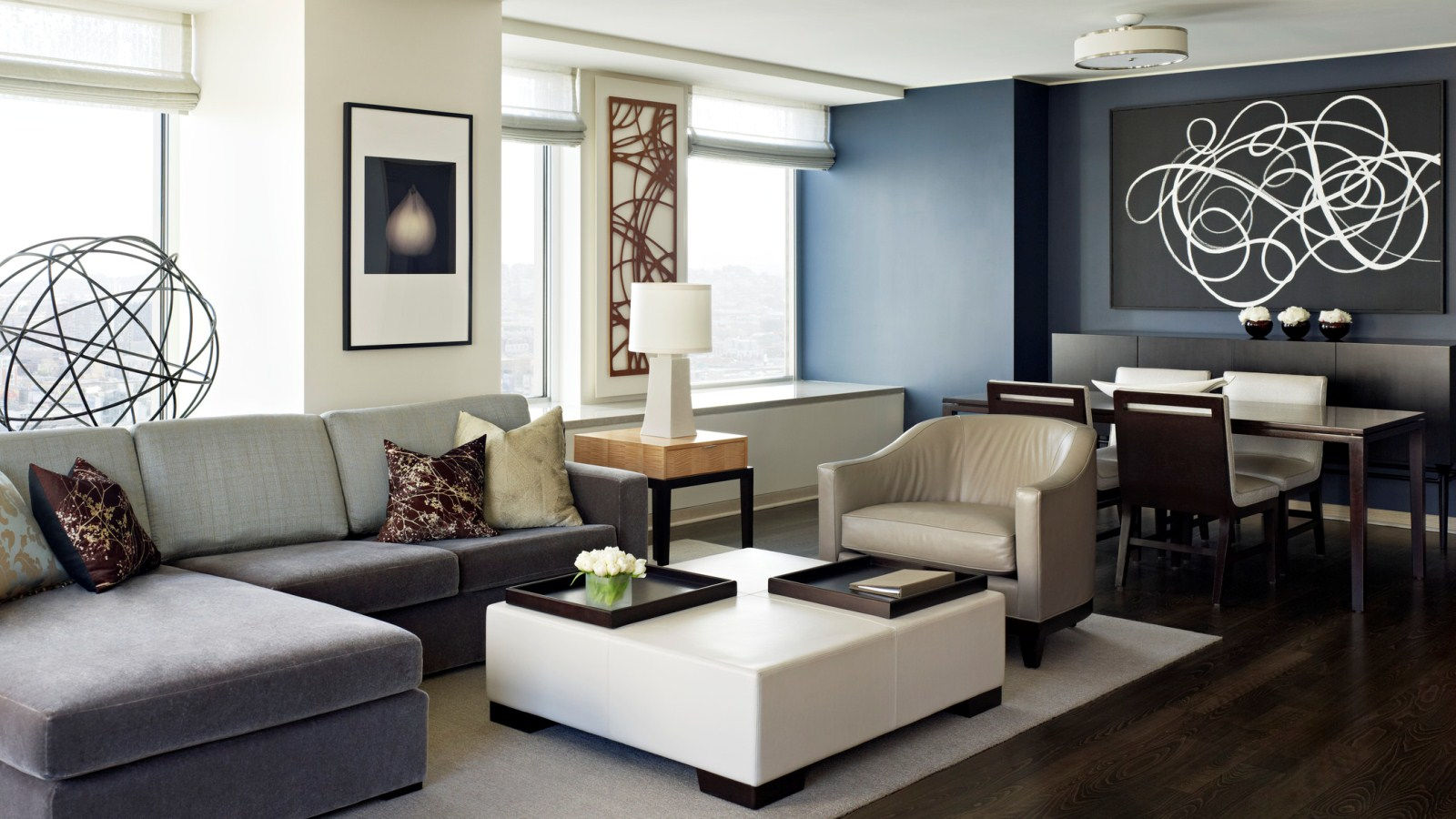 St. Regis Suite
Both of our St. Regis Suites offer 1,500 square feet of refined living space, strategically located at the corners of the 19th and 20th floor. Each suite is appointed with fumed hardwood floors and handcrafted oriental rugs. A soothing color scheme of symphony blue, espresso and cream is evident in the fabrics and furnishings throughout. Learn More >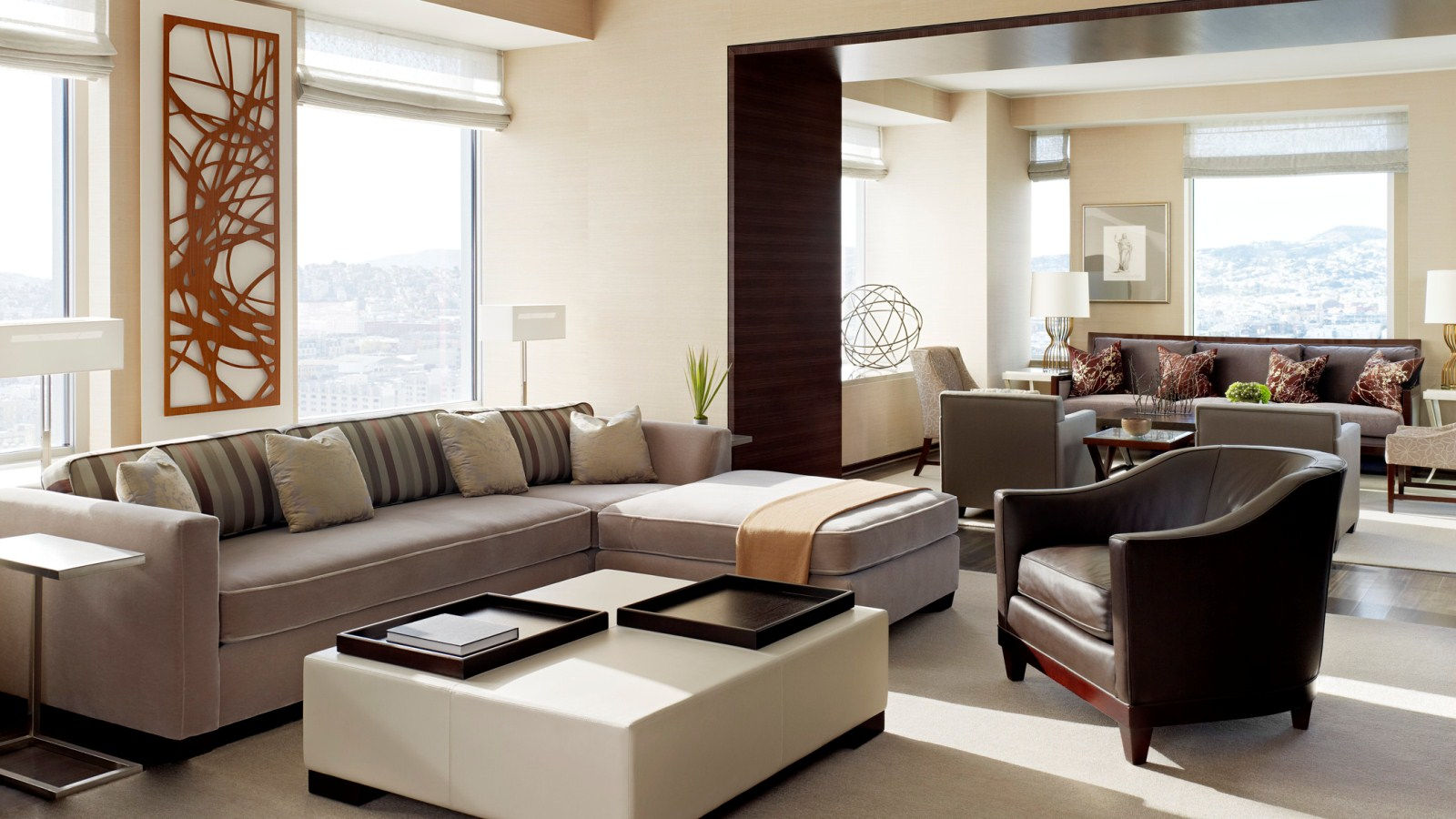 Presidential Suite
At the pinnacle of luxury San Francisco accommodation, the Presidential Suite showcases contemporary fine art and sculpture against a background of exquisite fabrics in refined earth tones. Measuring an impressive 3,200 square feet, the suite boasts a living room, media room, library-office, dining room, butler's pantry, bedroom, dressing room, one full bathroom and separate powder room. Learn More >
Signature St. Regis Butlers will serve complimentary French Press Coffee or Tea to Suite guests upon arrival and as a wake-up morning beverage during their visit.
View the downtown San Francisco hotel amenities for all room classes. Free internet is available to all SPG Members when booking on Starwood websites, mobile sites and SPG apps. Benefits vary by membership level. Learn more.