The Evening Ritual - Champagne Sabering
Tradition
The transition from day to evening is marked by a ceremony that touches all the senses – sight, sound, touch, taste and smell. Lights dim, candles glow and music fills the evening. Guests are often treated to an exceptional demonstration of skill, such as the head butler's reviving of the traditional art of sabering, one of the most theatrical and exclusive ways to serve sparkling wine.
Today this St. Regis Aficionado experience is part of the bespoke Evening Ritual, welcoming the beginning of a new evening at in the heart of the Eternal City. A place where timeless elegance and informal grace are dedicated to those who appreciate the best in life. Legacy of an elegant era, The St. Regis San Francisco is a unique setting for an aperitif with family and friends at the end of the day.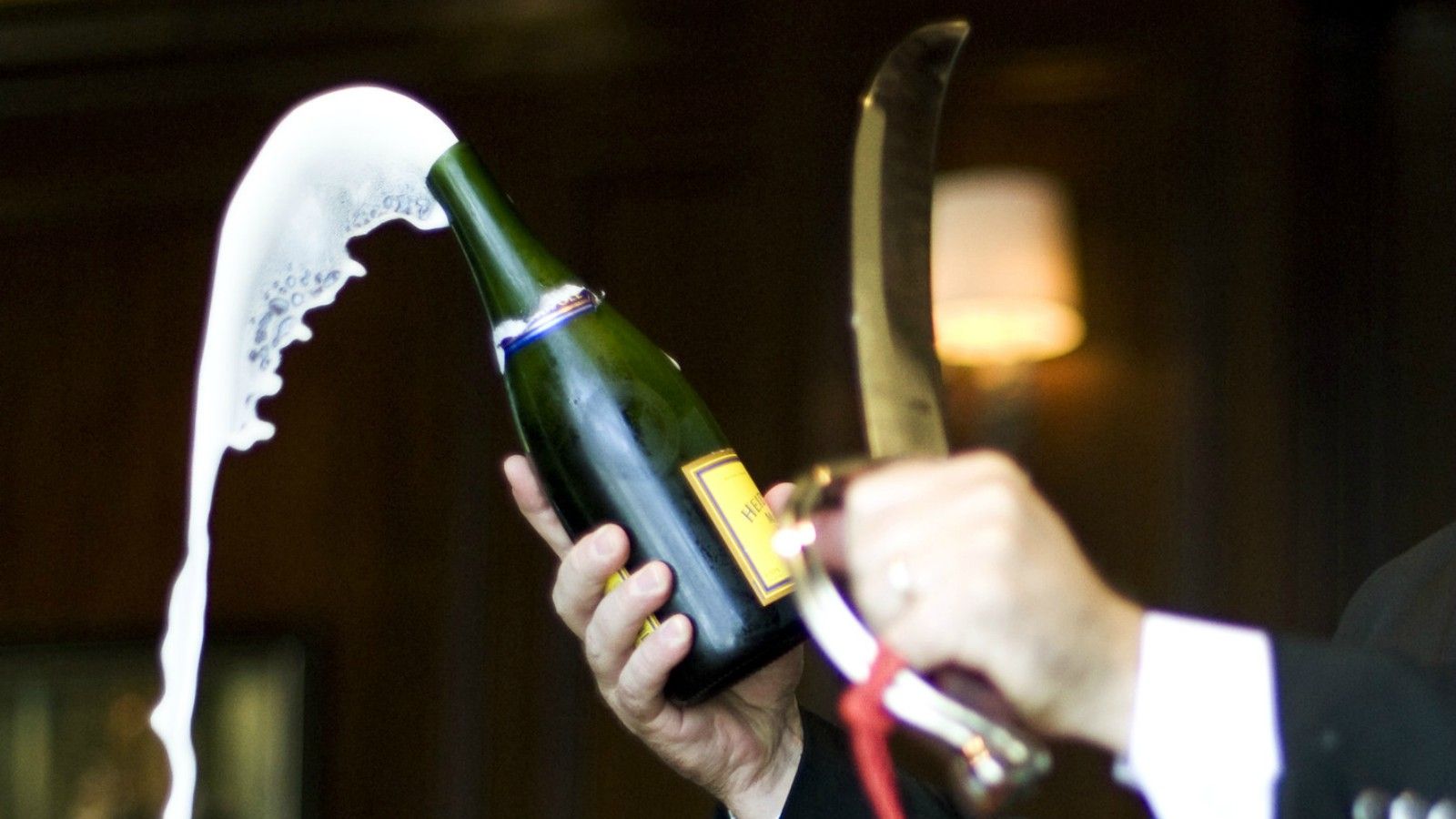 Join Us
Allow us to take you on a bespoke journey of sabering, resulting in popping exalted champagnes as only they deserve - a dramatic, yet contained explosion that is truly the most pleasurable way to begin the appreciation of a fine wine.
The St. Regis San Francisco invites you to join us daily at 6:00 PM in the lobby as we welcome the beginning of a new evening with the Champagne Sabering Ritual.